Revitalizing Facial
The new definition of professional beauty, to regenerate and repair your skin.
Discover the treatment
3 active ingredients, 6 actions and 5 results to leave your skin re-texturised, more uniform and compact, clear of harmful toxins and more resistant to external aggression. This treatment is suitable in preparation for and after aesthetic medicine procedures.
The core of the treatment
The PROCELLULAR 365 treatment is a targeted solution for all types of skin that tend to be fragile and sensitising, due to age, or as a consequence of aesthetic medicine treatments.
STEP 1
Regenerating action with Silver Pro-Recovery Mask-Serum.
An innovative Silver fabric soaked with regenerating Serum, with a dual action: occlusive, to improve hydration and penetration of nutrients, and strengthening.
STEP 2
Intensive Action with Pro-Recovery Lipidic Emulsion.
Try the extraordinary sensation of an oil in water emulsion with an advanced formula of liquid crystals that protect and nourish the skin.
The results
The treatment that all women choose before undergoing an aesthetic medicine procedure*.
The Procellular 365 treatment performed before undergoing an aesthetic medicine procedure acts as a protective moisturising barrier, allowing total recovery of the damage caused by the procedure. In fact, there is a total regression of erythema, redness and oedema**.
The Procellular 365 treatment performed after an aesthetic medicine procedure accelerates skin recovery and regeneration, significantly improving any trauma to the skin**.
*Self-assessment tests conducted on the DIBI MILANO Procellular 365 complete treatment + use of selfcare products.
**Clinical-instrumental testing conducted on the complete treatment DIBI MILANO Procellular 365 + use of selfcare products.
For 100% of women their skin is soothed, regenerated, stronger and protected*.

According to 100% of women, the 'tight skin' effect disappears*.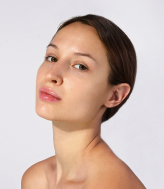 Are you ready to take care of your skin?
Ask for information
Enter the data of your beauty centre and your personal details.
conversational.request_info.dibi_center_title
conversational.request_info.dibi_center_text
Your request has been submitted.
You will be contacted as soon as possible