Epildream One
SKU AP000258
An innovative, definitive progressive hair removal platform
Technologies properties
EPILDREAM ONE is the innovative Monochromatic, Coherent, Unidirectional and High Brilliance 808 nm wavelength Diode Laser platform. It allows permanent progressive Hair Removal treatments to be carried out at high speed and in complete safety.
Features
Laser Hair Removal is based on the principle of selective Photothermolysis, which transforms the light energy produced by the Laser source into thermal energy (heat). This process causes substantial overheating, which damages the hair bulb without affecting the surrounding structures.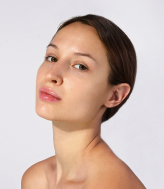 Are you ready to take care of your skin?
Ask for information
Enter the data of your beauty centre and your personal details.
conversational.request_info.dibi_center_title
conversational.request_info.dibi_center_text
Your request has been submitted.
You will be contacted as soon as possible
The range
Discover all the solutions of the TECHNOLOGIES line
Results
Face and Body Hair Removal treatments for men and women:
On all phototypes
For use all year round
On tanned skin
In complete comfort
The 20 Hz speed makes it ultra-fast, even on very large areas (e.g. the legs + groin area in women, and the chest, back and legs in men).