MDB-Analyzer
SKU AP000220
Professional beauty analysis. Safe and effective
Technologies properties
MDB Analyzer is an advanced Personalised Analysis system for detecting facial and body imperfections. It uses a double detection system, Bioelectrical Impedance Analysis and Ultrasound. The data collected through Bioelectrical Impedance Analysis are integrated with the data collected by the Ultrasound and included on the personalised History sheet.
Features
MDB Analyzer provides accurate and reliable information on the type and level of Face and Body imperfections, so as to recommend the best personalized treatment program.
Results
The clear and simple results are expressed as a percentage and displayed on a graduated scale that indicates whether the imbalance is low/medium/high.
Each program highlights intervention priorities, with a focus on lifestyle, which the check may find to be Excellent/Fair/Inadequate.
The range
Discover all the solutions of the TECHNOLOGIES line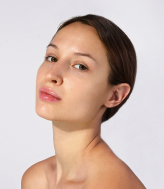 Are you ready to take care of your skin?
Ask for information
Enter the data of your beauty centre and your personal details.
conversational.request_info.dibi_center_title
conversational.request_info.dibi_center_text
Your request has been submitted.
You will be contacted as soon as possible